We are proud of our client Foundry Commercial LLC. who has rebranded and revealed its name change this week. Formally known as CNL Commercial Real Estate, the Orlando-based commercial real estate services, development and investment firm which spun off from CNL Financial Group Inc. last September, chose this name to better reflect the company as a whole, including paying homage to its past and looking forward to its future.
"The primary function of a foundry is to cast metal into purposeful shapes, which reminded us of how our new stand-alone company came to be," said Foundry Commercial CEO Paul Ellis in the company's press release. "Nine years of hard work went into building our company and, moving forward with that foundation, we are partnering with HQ Capital Real Estate to seek to create a new form in commercial real estate.
"A foundry is also relevant in our industry, as it is essentially where commercial real estate begins: with the creation of steel that will later serve as the foundations for building structures. Our foundation is serving others."
About Foundry Commercial
Foundry Commercial is a full-service real estate services and investment company with 240 employees and nearly 30 million square feet of space under management across the Southeast and Texas. Foundry provides corporate services, brokerage, leasing, building management and project management services, and is the largest real estate service provider to religious and not-for-profit organizations in the Country. Foundry also includes a development and investment platform that is fully integrated into its services business, leveraging its local market expertise to control more than $500 million in advantaged investment opportunities in partnership with its clients. Foundry Commercial was founded as CNL Commercial Real Estate in 2007 and launched as Foundry in 2015 through a management led buyout. For more information, visit foundrycommercial.com.
About HQ Capital Real Estate
HQ Capital Real Estate L.P. is a member of HQ Capital, a leading independent alternative investment manager with currently more than US $12 billion in assets under management in private equity and real estate. Since 1989, HQ Capital Real Estate has invested in over $12.5 billion of U.S. real estate ranging from core and value-add acquisitions to opportunistic joint-venture developments. The company currently manages approximately $5.7 billion of real estate across its funds, managed accounts and third party asset management business. HQ Capital has more than 130 employees in Frankfurt, New York, San Francisco, Seattle, Dallas, Washington D.C., London, Hong Kong and Shanghai. For more information, visit hqcapital.com.
To watch the video announcing the name change, click on the play button: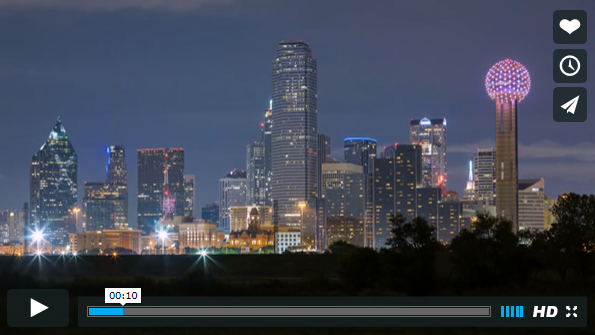 We celebrate our client Foundry Commercial LLC.!