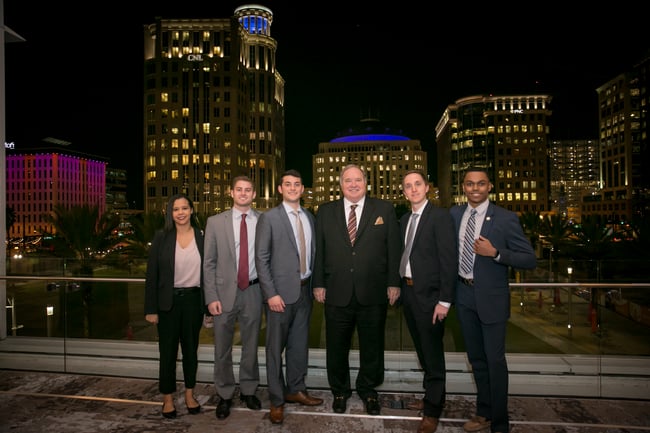 James M. Seneff the founder of CNL Financial Group and a Florida State alumnus, has committed $5 million to Florida State University College of Business through the CNL Charitable Foundation. The donation will be used to create the James M. Seneff Honors Program, and establish the James M. Seneff Fund for Preeminence.
The purpose for the James M. Seneff Honors Program is to provide students with innovation, leadership, networking, collaboration and opportunities to make lifelong professional connections. The James M. Seneff Fund for Preeminence will allow the College of Business to invest in student experiences, fulfill faculty needs, strengthen programs and offer new programs in the foreseeable future. It also ensures FSU remains as a competitor with other leading business schools.
"I am impressed with all the College of Business has accomplished, but in order to continue its upward trajectory, it is essential the college is able to attract the brightest minds and provide them with the most innovative, cutting-edge and relevant education," Seneff said. "I believe the college is worth my investment and that it will make even greater strides in the years to come. I'm happy to do my part to ensure that happens."
CNL Financial Group is a private investment management firm providing real estate and alternative investments. Since inception in 1973, CNL and/or its affiliates have formed or acquired companies with more than $34 billion in assets.
We celebrate our client CNL Financial Group and their commitment on giving back to the community. For more information, please visit: https://www.cnl.com/