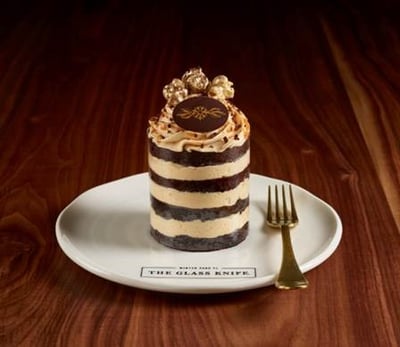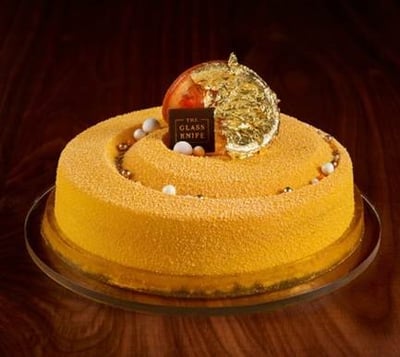 Coconut cream cakes. Artisanal banana pudding donuts. Onyx coffee. These are just a few items you will find at the newest luxurious café in Orlando, The Glass Knife. Inspired by the owner's mother Jacque, a hobbyist baker, Steve Brown created The Glass Knife, whose name comes from her collection of 1920s glass cake knives. Designed to look like a pastry box by the Orlando-based architecture company, Gravity Architecture and Design, the nearly 3,000 sq ft café located in Winter Park has indoor seating and a covered patio surrounded by an English garden.
From decadent cakes, to elegant desserts and other treats created by executive chef Stuart Whitfield, who has worked with Four Seasons, Walt Disney, Le Cirque, and David Burke & Donatella, the café also offers breakfast fare, soups, salads and sandwiches. Additionally, customers can enjoy coffee from Arkansas-based Onyx Coffee Lab, teas, and an array of craft beers and wines. The Glass Knife is located at 276 S Orlando Ave, Winter Park. It is open 7 a.m. to 10 p.m. daily.
We celebrate our client, The Glass Knife.