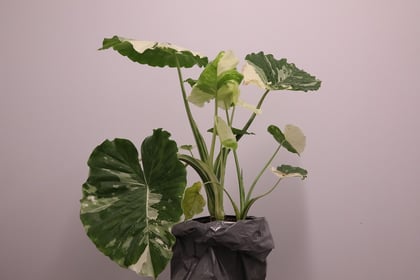 Over the past 40 years, Miami-based Nature's Way Farms has grown from a five-acre tree nursery to a 320-acre operation supplying big box store and major retailers with more than 400 varieties of plants, including tropical beauties and patio décor plants. Long-recognized as an innovator in the industry, Nature's Way is celebrating another milestone in 2021—the introduction of a new variety to the much-loved Elephant Ear plant family (Alocasia macrorrhiza varigata).
The new variety named "Dawn," is fittingly named after Nature's Way founder Dawn Wilson whose commitment to excellence has earned the company recognition as Lowe's Home Improvement 2016 "Lawn & Garden Innovation Partner of the Year Award" and The Home Depot's 2018 & 2019 "Supplier Partner of the Year Award for the Southeast Region for Live Goods."
Dawn is the subject of a plant patent application recently filed with the United States Patent and Trademark Office.  It features bold and broadly disbursed color patterns, with large, leathery leaves having a uniquely arrow-shaped appearance that includes a heart-shaped base and spiraling tip. Yet, its exc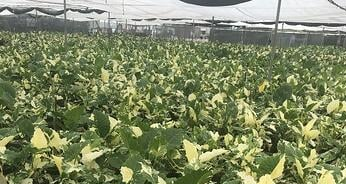 eptionally beautiful appearance isn't the only characteristic that distinguishes the Dawn from other varieties of Elephant Ear plants. It is also more resistant to the leaf browning that Alocasia plants commonly suffer from direct sunlight, making the Dawn even easier to maintain and enjoy.
We celebrate our client, Nature's Way Farms (https://natureswayflorida.com/)!