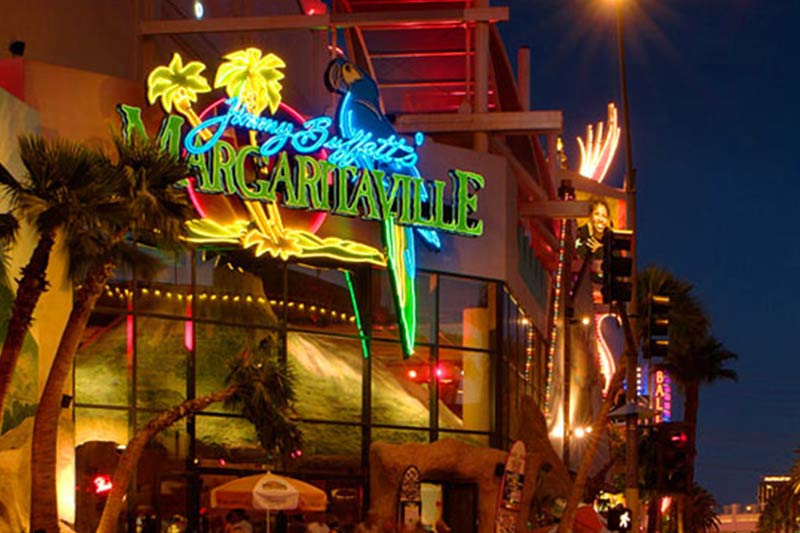 Since launching its first restaurant location in Key West, Fla. in 1987, Jimmy Buffett's 'Margaritaville' has expanded to some of the most popular U.S. destinations. With locations in Orlando, Pensacola, Bossier City, Pigeon Forge, Biloxi, Hollywood, and most recently near Miami, Margaritaville has reported 1.5 billion in sales last year. In Orlando alone this year, work has begun on an $800 million family resort, which will include a 12-acre water park and 1,200 homes priced at up to $1 million each. Additionally, Margaritaville's newest 17-story hotel near Miami will offer three pools, a full-service spa and eight restaurants. As highlighted in a New York Times article titled "Jimmy Buffett's 'Margaritaville' Is a State of Mind, and an Empire", Margaritaville is also busy adding new products – a new jewelry line, as well as tequila and craft beer.
"People are always shocked when they find out how big we've gotten," Mr. Buffett said in the New York Times article published on 4-23-16. We just kept quietly doing our thing. Not saying much. And now — bam! — here we are."
Margaritaville is a global brand inspired by the lyrics and lifestyle of singer, songwriter and author, Jimmy Buffett, whose songs evoke a passion for tropical escape and relaxation. Comprised of consumer products, restaurants, retail shops, hotels, resorts and Radio Margaritaville on Sirius/XM, Margaritaville, which features live broadcasts of Jimmy Buffett concerts, delivers a tropical experience where everyone can enjoy the sights, sounds and tastes of their favorite destination regardless of their current latitude. For more information, please visit: http://www.margaritaville.com.
We celebrate our client, Margaritaville!