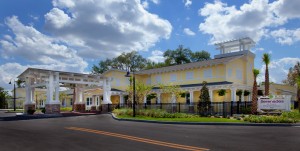 We are proud to announce that our client Sonata Health Care, LLC., an Orlando-based developer and operator of senior living communities, has broken ground on the development of Serenades by Sonata, a 56-bed memory care facility located in Winter Garden, FL. The $8.5 million dollar project is expected to be completed by December 2012.
Recognized by the Assisted Living Federation of America in 2011 and again in 2012 as "Best of the Best" for its state-of-the art programming and purpose built design, Serenades by Sonata will offer West Orange County and South Lake County specialized care in the award winning memory care assisted living community. The facility is a 37,000 square foot building that is specifically designed and programmed for individuals with Alzheimer's disease, dementia and other memory impairments.
Sonata Health Care focuses its efforts exclusively in Florida, the region of the country with the largest concentration of seniors and pre-seniors driving the highest levels of growth and demand for healthcare space over the next several decades.
Previously, Lowndes, Drosdick, Doster, Kantor & Reed, P.A. represented Sonata Health Care with the development of two other communities in Central Florida - a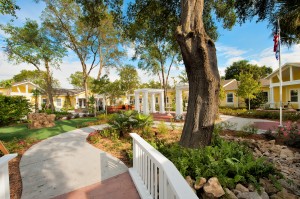 144-bed assisted living facility in Melbourne, FL and a 54-bed memory care facility in Longwood, FL.
Sonata Health Care plans to develop or acquire new facilities in selective markets over the next three years.
The firm's lead counsel for Serenades by Sonata was Eddie Francis. Other attorneys involved were: James J. Hoctor who handled the corporate work, Michael R. Gibbons who handled the construction contract and Laura M. Walda. Amy Holden served as the legal assistant. We celebrate our client Sonata Health Care, LLC.