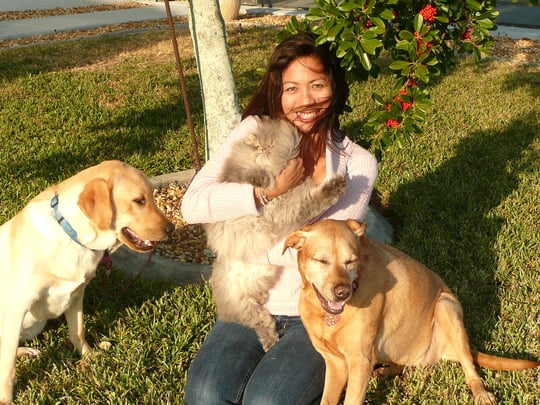 For Women's History Month, we interviewed Grace Vista, owner and president of Vista Florida Realty, LLC., a real estate company headquartered in Melbourne, FL. Here are Grace's thoughts on leadership!
1. Who inspires you the most?
I am most inspired by all women and men who work hard to take good care of others. I especially think of my mom who always worked so hard to take care of her kids and who provided a positive, nurturing environment for me throughout my childhood and even now. She was the one who always told me, you can do anything and be anything you want to be!
2. What is your biggest achievement so far (personally or professionally)?
Probably on a professional level, taking a chance by leaving a huge, rigid real estate franchise and starting my own independent real estate company to provide better, more flexible service.
3. What is the best advice you have ever received?
Surround yourself with positive people who hold you up. Also, make a plan and stick to it. I like the saying, "If you don't know where you are going, you are not going to get there."
4. What advice would you give young women about their careers?
Like my mom would tell me, believe in yourself. Do your homework, and don't be afraid! Go for it!
We celebrate our client and community partner Grace Vista, owner and president of Vista Florida Realty, LLC. https://www.vistafloridarealty.com