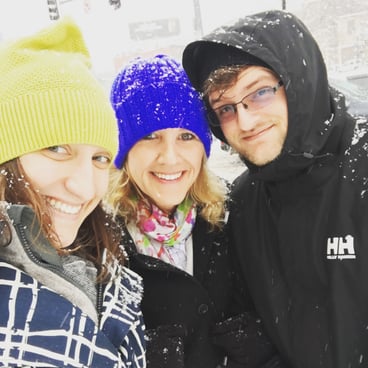 For Women's History Month, we interviewed Edna Trimble, president of TRU Management Group. Edna was previously vice president of McCraney Property Company before becoming president of TRU Management Group. Here are Edna's thoughts on leadership!
1. Who inspires you the most?
My mother, she was never a quitter. She always found a way to make it work. She was very resourceful. She always said where there is a will, there's a way. I believe if you want it to happen bad enough you will find a way.
2. What is your biggest achievement so far (personally or professionally)?
Personally: surviving divorce after 20 years with 2 children and without help from my ex-husband. Somehow I managed to get them both through college and grad school. Failure was not an option. Professionally: resigning from a high level position of 17 years, moving to Orlando, opening my company and watching my son graduate college, all in a 45-day time span.
3. What is the best advice you have ever received?
You will have a job for the majority of your life, so find a job you love that you are passionate about. You will be happier in life.
4. What has been the key to your success?
Have a plan and work the plan. Form relationships for support and guidance with other strong women who will help you rise.
5. What advice would you give young women about their careers?
Grow your network with other like-minded women. A support system makes a positive impact and helps when you need a second set of eyes or ears for a guidance on a topic. They will bring other thoughts and ideas you haven't thought of yourself to open your thinking.
We celebrate our client and community partner Edna Trimble, President at TRU Management Group. For more information, visit: http://www.trumanagementgroup.com/