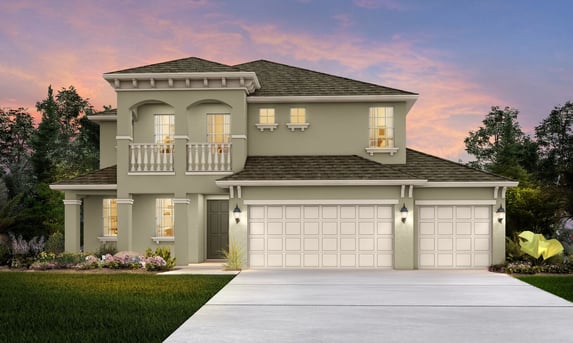 Park Square Homes continues to add more homes to Central Florida – this time, the company brings its award-winning 3-5 bedroom home designs to their newest community, Carlisle Grand, where the dream of owning a home becomes reality! Located just minutes from I-4 in Davenport, Carlisle Grand's proximity to Central Florida's celebrated attractions and shopping centers is a convenience that can't be matched. The 164 delightful, single-family home community will feature private pools and green space to be enjoyed by the whole family, making even a quiet weekend feel like an adventure. Park Square is devoted to making Central Florida's homes more than just a place to live, but also a community in which its residents can feel at home.

Family owned and operated since 1984, Park Square Homes' innovative designs, superior construction and commitment to homeowner satisfaction helped their small business become one of the largest and most respected independent residential development and homebuilding companies in Central Florida. For more information, visit http://www.parksquarehomes.com.

We celebrate our client, Park Square Homes!