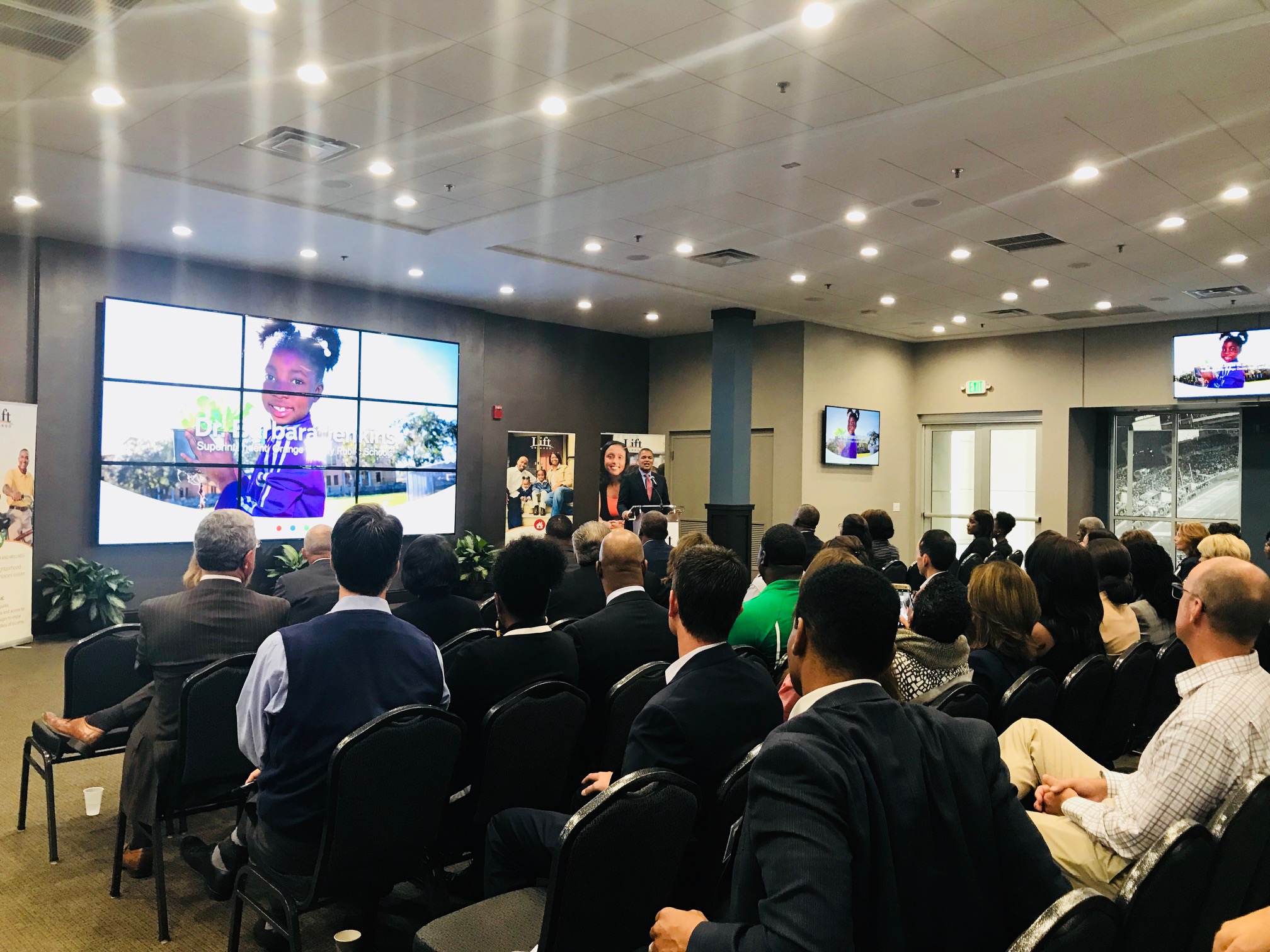 Over 150 residents, city officials and business leaders gathered on Tuesday, November 8th at the Varsity Club at Camping World Stadium, to celebrate the new multi-million dollar facility for the Boys & Girls Club of Central Florida which will be built in the West Lakes community, near the stadium. For years, our community partner LIFT Orlando, a non-profit organization formed in 2012, has worked tirelessly with community leaders to transform the poverty-plagued area around the stadium into a thriving community. It's mission is to break the cycle of poverty through neighborhood revitalization and holistic neighborhood renewal.
The new facility, which will serve approximately 350 children, will include a gymnasium, technology center, music lab, art and dance studios, and separate floors for teens and younger children. The facility is scheduled to open in the second half of 2019.
"This flag in the ground is a significant investment to make this the kind of place where every child will succeed!" said Eddy Moratin, executive director of LIFT, who has been leading this mission. To read the Orlando Sentinel story in full, click here.
We celebrate our community partner LIFT Orlando!