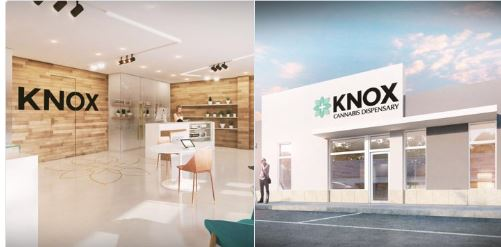 "Completely helpless" is how Bruce Knox, founder and COO of Knox Medical describes the feeling of seeing two family members suffer grand mal seizures as a result of epilepsy. With continuous scientific research supporting the use of cannabinoids, a non-psychoactive compound of cannabis, Bruce has closely studied the medicinal therapeutic effects of marijuana in treating epilepsy.

So he started a business called Knox Medical, a provider of medical cannabis, to help others with a wide range of health issues, including severe muscle spasms and cancer. He formed the business with founder & CEO, Jose Hidalgo, and co-founder & CFO, Henry Batievsky. But this wasn't Bruce's first time in the agriculture business, since he is also the president of Knox Nursery, Inc., a second-generation family owned nursery based in Winter Garden. After 21 years since cannabis first became legal in the United States, the Florida Department of Health awarded a dispensing organization license to Knox Medical, who received the highest statewide score on their application, to begin the process of cultivating, processing and dispensing low-THC and medical cannabis products in the State.

The local community of Winter Garden and downtown Orlando welcomes the opening of Knox Medical. The soon-to-be-opened dispensary located in Ivanhoe Village is within walking distance to the Florida Hospital Cancer Institute, and the company foresees more economic benefits for the community that will follow from the increased growth of Knox Medical.

With this is mind, branding is an important aspect of Knox's mission statement and as such, Jose, places incredible emphasis on patient accessibility to medicine in professional and compassionate settings with the highest level of medical care. "In other states such as California and Colorado where there is practically a dispensary on every street corner, a level of professionalism has been lost," he said in an interview. Jose assures that Knox's "Golden Standard" will be maintained at all their planned locations, including in Gainesville, Orlando, Tallahassee, Lake Worth, Jacksonville and other jurisdictions around the State. For more information on Knox Medical, please visit: www.knoxmedical.com
We celebrate our client, Knox Medical!