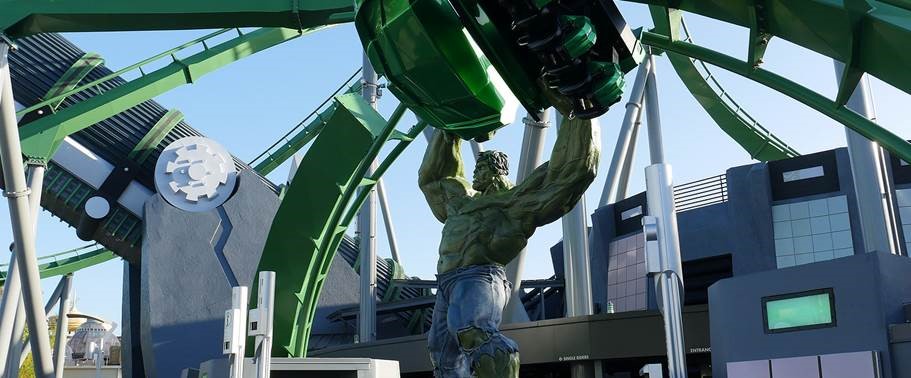 They say time flies when you're having fun, and that's exactly what AOA has experienced! Ten years ago, the two co-founders of AOA, Tom Acomb & Mike Ostendorf, filled out the necessary paperwork to form their company from an empty condo in downtown Orlando. Ten years later, AOA has become an industry leader that offers immersive experience design, production, and full-service project management to resorts, restaurants, and theme parks, to design and construct entertainment experiences.
"We had embarked on a beginning and an end, only we didn't quite know it then," said Acomb. "Now, in what seems like the blink of an eye, 10 years has flown by in the most dynamic, fulfilling and karmically-driven manner imaginable."
Since 2009, AOA has led the creation of innovative and transformative destinations worldwide with a limitless range in the space of themed rides and attractions, live shows, impactful museums and interactive exhibits, highly kinetic retail and world-class themed dining. The focus throughout their process is to transform their client's vision into a one-of-a-kind experience that astonishes guests and exceeds expectations. AOA's clients are leaders in the industry with worldwide daily presence in the lives of consumers, and AOA continues to be their go-to company for their most complex and challenging experiential work.
Today, the company has worked in 11 countries and 9 states and they have been recognized with 21 Themed Entertainment Awards. Recently they won Best in Show' at 2018 Digital Graffiti among international contestants. Other awards include National "Best Place to Work" for five consecutive years, including 2019 and picked up recognition for OBJ's Coolest Office, the National INC. 5000, Best Workplace for Commuters, and the SMART Award for 2019. For more information, please visit: https://www.aoabuilds.com. We celebrate our client AOA and wish them much success in the next 100 years!